Rare Chrome & Black Streamline Side Table by KEM Weber
This streamline chrome and black lacquer side table was created by KEM Weber for Lloyd's Mfg. in 1934. This side table has a similar feel to pieces that he designed for the Bixby House in CA.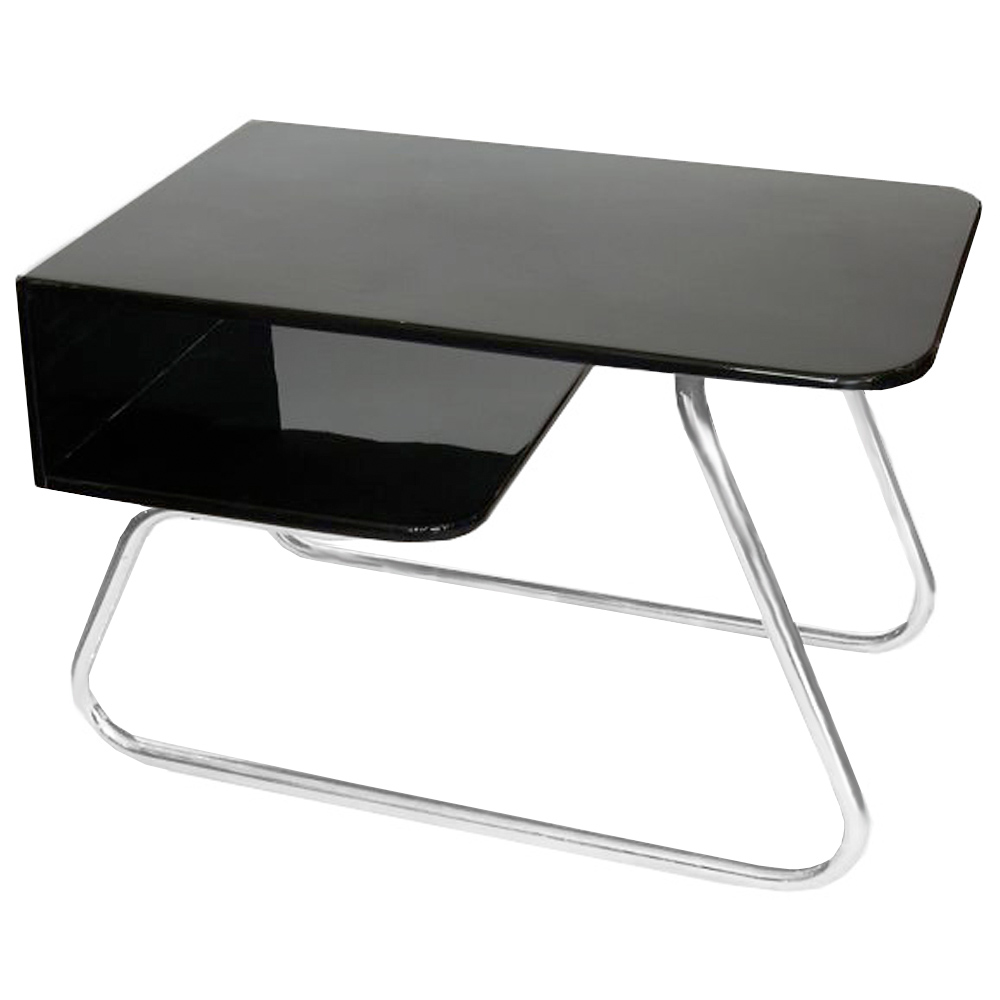 Pair of Large Custom 1930's Streamline Art Deco Wall Sconces in Nickel
This pair of custom 1930's Streamline Art Deco wall sconces were rescued from an defunct 1930's train station, meticulously restored and rewired.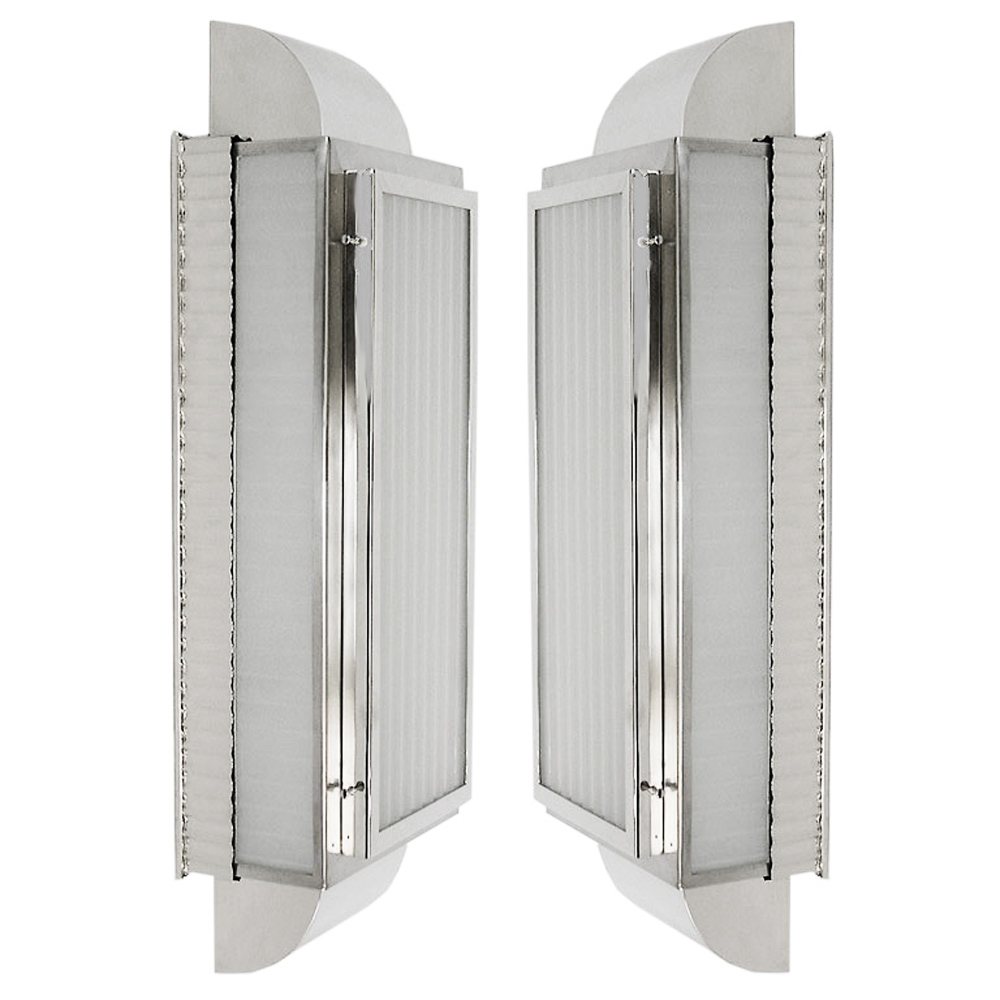 Pair of Sculptural Biomorphic Table Lamps in Nickel & Brass
These great pair of sculptural biomorphic table lamps are reminiscent of the sculpture,"Wakai Hito"by Isamu Noguchi, shown in the last photo. The pair of large sculptural table lamps is finished in polished nickel with patinated brass accents. They have newer wiring and re-covered lamp shades.
Rare Pair of Gio Ponti Walnut Dressers for M. Singer & Sons
This rare pair of Gio Ponti designed dressers retains their original finish, original labels and all dresser dividers. They are in extraordinary, original condition. Manufactured in Italian Walnut in 1953 by Singer and Sons, the quality and construction of this pair of dressers is top of the line. Gio Ponti was one of the foremost Italian architects and industrial designers of the 20th century. His archtectural commissions all over the world are considered modernist classics. Over 70 of his industrial designs are still being produced to spec. These dressers were only produced by Singer in the 1950's.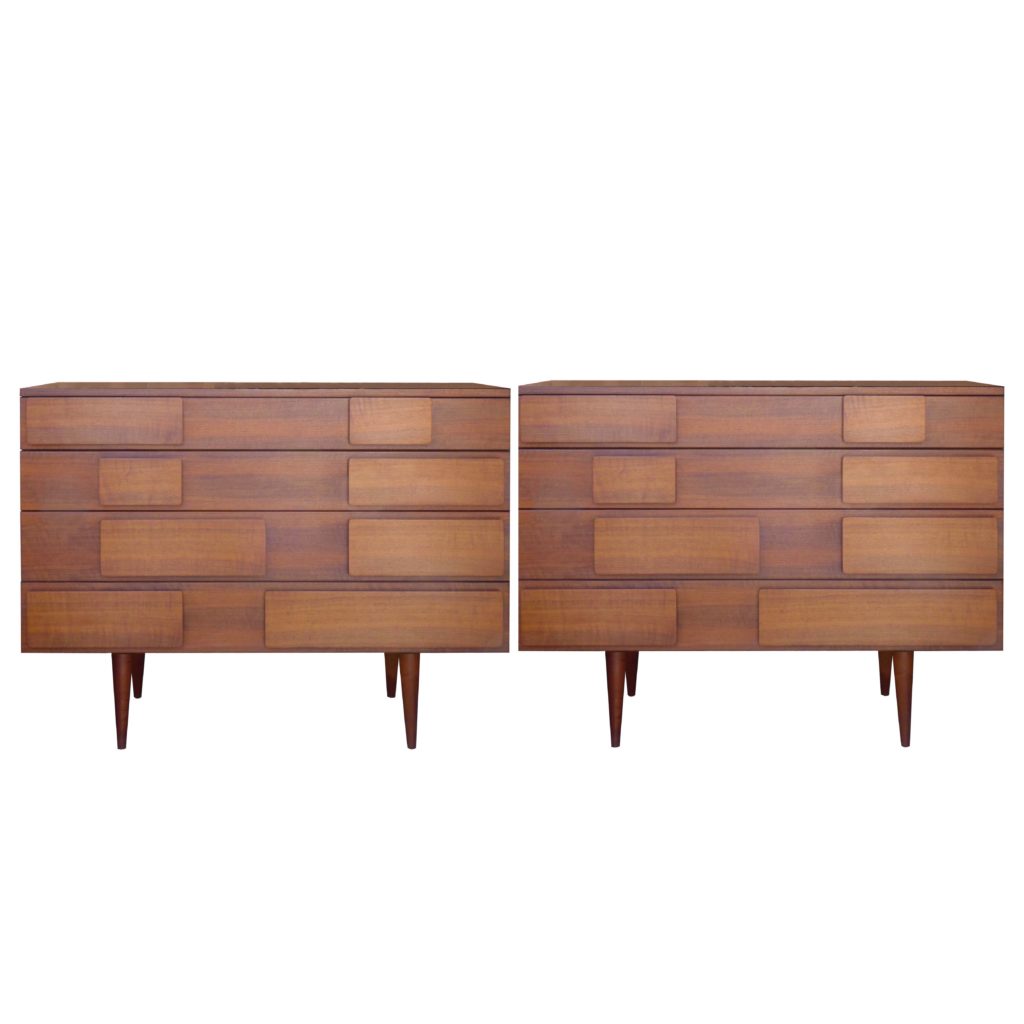 Pair Edward Wormley Inlaid Constellation Tables Dunbar
This early pair of Constellation tables designed by Edward Wormley for Dunbar are in great original condition. Both tables have their original paper and metal Dunbar tags. The solar system references of the wood inlaid design on the top surfaces is reflected in the name, "Constellation". It is very difficult to find these tables as a pair in this very good original condition. In 1931, Edward Wormley' began his relationship with Dunbar. By 1944 he became the Director of Design and carried the title through the 1960's. Beginning in 1950, Edward Wormley's participation in MOMA's Good Design Exhibitions helped to cement his reputation as a designer of great importance.